This morning came complete with an awesome sunrise looking off our back deck towards Mount Hood.  I guess that is the one thing I like about these shorter days… you don't have to wake up at 5am to catch the sunrise.
Here is the original photo this morning: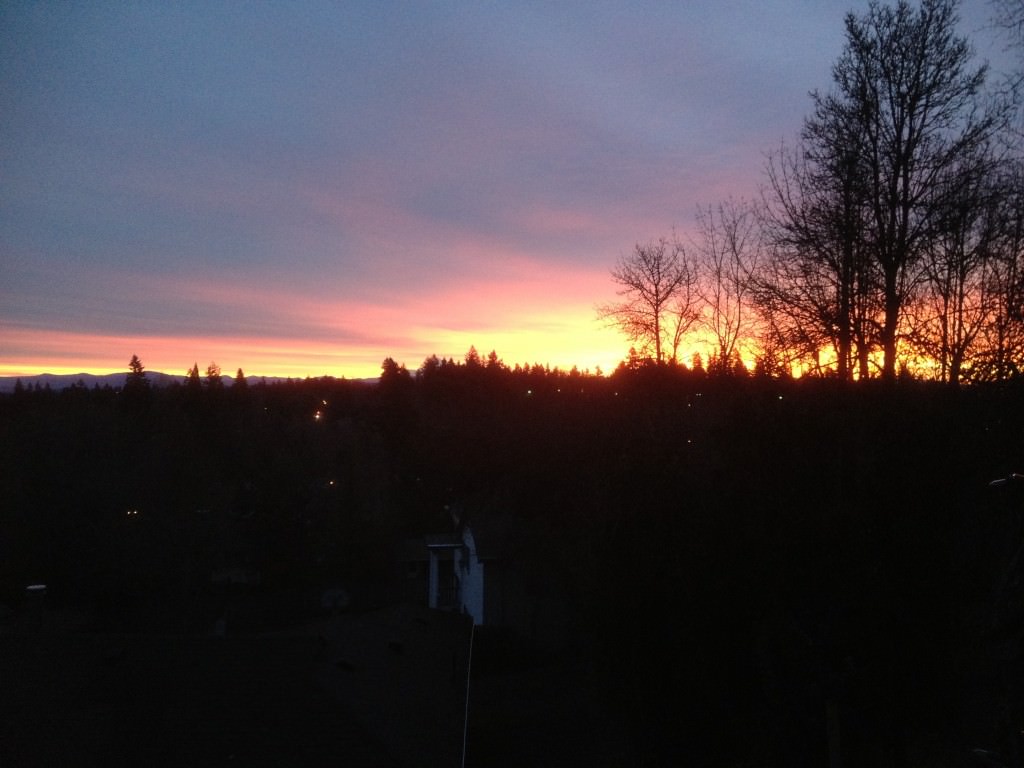 And here it is after applying a little magic with the iphone's Camera+ app (just 99 cents).