New Google Places Catalog Revealed
If you haven't heard by now, Google has chosen Portland, Oregon and Austin, Texas as two test markets for their new "HotPot" feature. It is basically their attempt at competing with sites such as Yelp.com and Facebook where users can review businesses, post information and share stuff with friends.  Well along with the Hotpot push, Google is also trying to increase use of their Google places, which coincidentally enough, integrates directly in with Hotpot.
"Google is now offering what appears to be swag"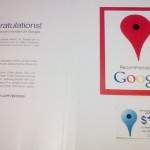 That is where this post comes into play.  Yesterday when I went for the mail I noticed a large package from Google.  This isn't unusual as I sometimes get stuff from them for Adwords as well as my places account, however this package was a bit bulkier than normal.  Inside it I found a folder basically saying that I had been recommended enough on Google to catch their attention and that they want me to begin encouraging customers to review my business.  To do this Google is now offering what appears to be free swag that business owners can order and give away to customers as a reminder to leave a review.  To order they directed me to a site where I found the following: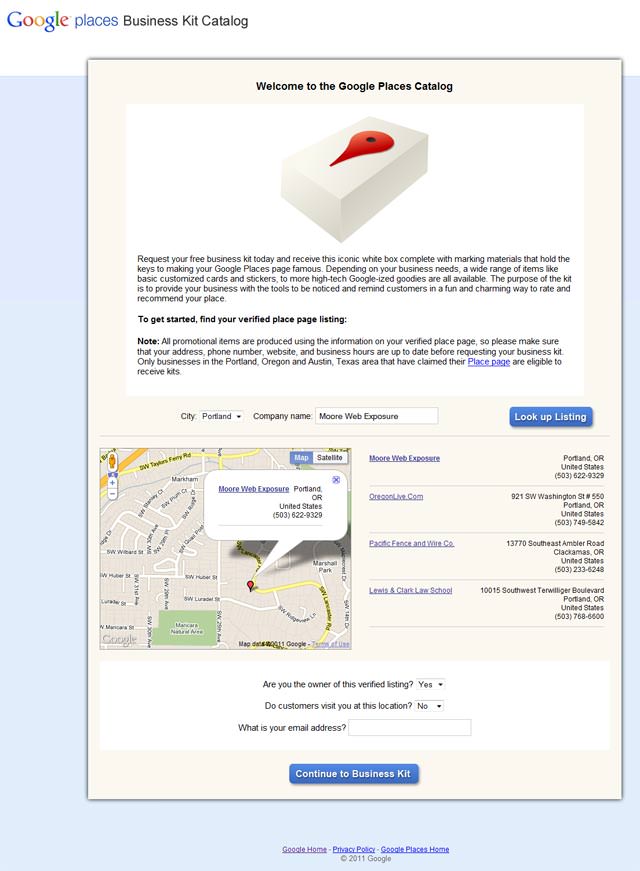 Once I input my business information and Google was able to locate me I was directed to a catalog with the following products to choose from:
You can order window stickers and neon signs for your store or shop.  A good way to remind people on the outside that you are on Google.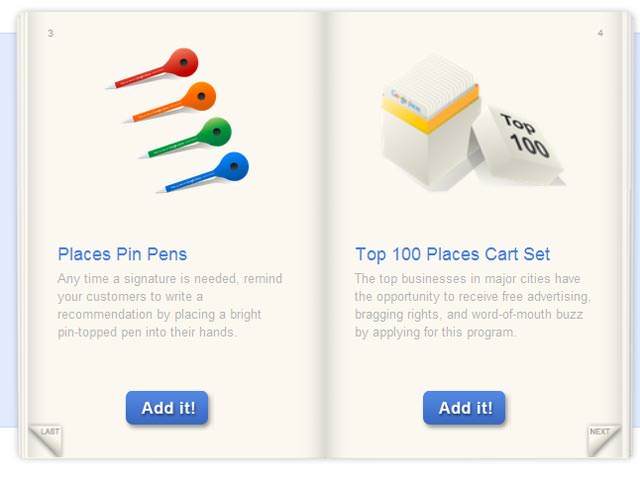 Pens and Card sets.  More reminders.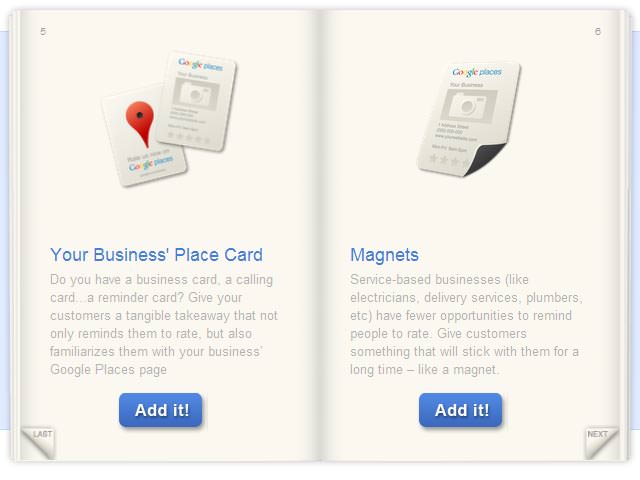 Business place cards.  I personally like this one as you can give it to a client or mail it with a final invoice to remind them to leave a review for you.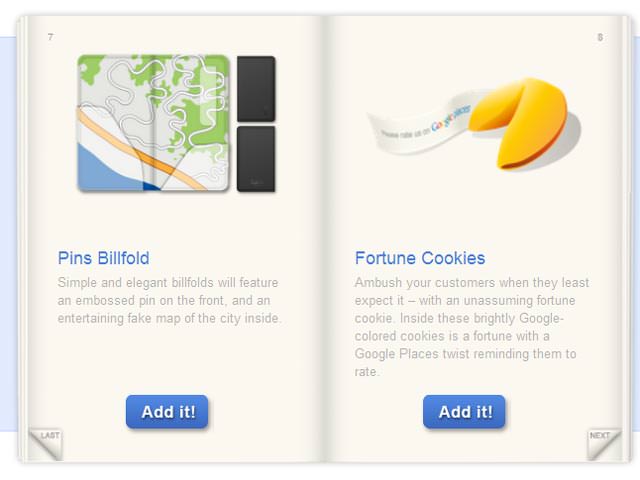 The billfold I don't get so much but I thought the fortune cookies were a great idea.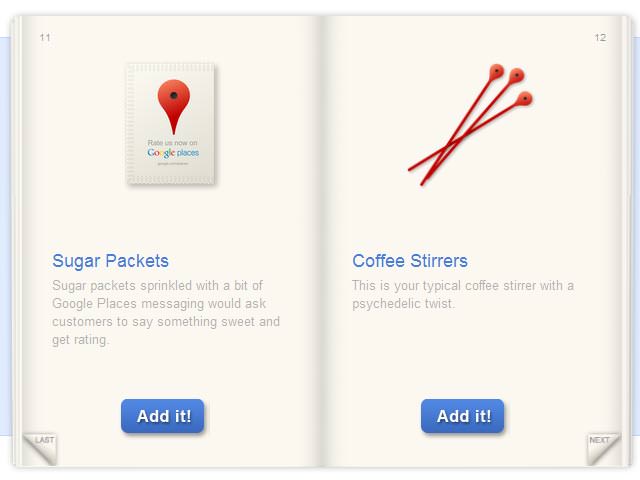 Google sugar packets and coffee stirrers are another great idea for the obvious coffee shop or restaurant.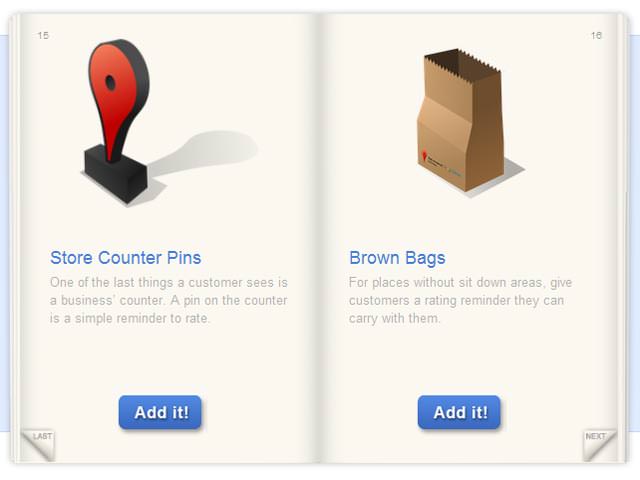 Counter pins for the in your face reminder and the not so understood brown bag.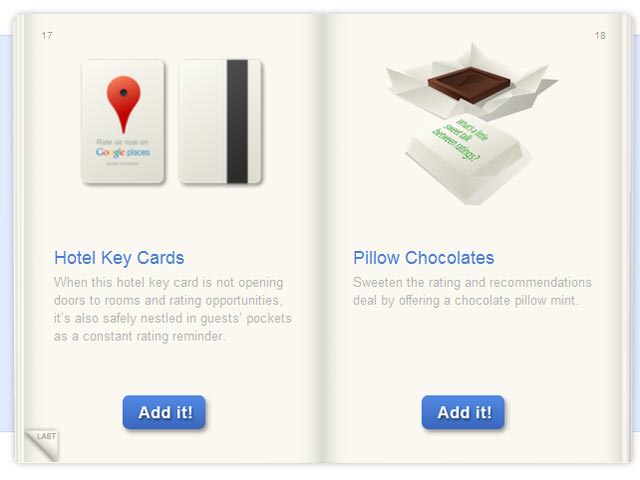 I love this idea…. the Google hotel key card.  What a great reminder for people who travel to rate the hotel while they are killing time surfing the web.  This might be the best one of all.
After going through their order process and submitting your request Google says they will get in touch with you over the next week to see if you qualify for the order.  I am not sure what this process entails but once I go through it I will be sure to share.
If you are curious, the website to find all this stuff is www.googleplacescatalog.com but unless you live in Austin, TX or Portland, OR don't bother rushing to sign up.  They make you choose your city from the two choices from a drop down and then you have to select your business from a list.
All this is cool stuff but it can't be coming cheap (not that Google cares).  I would love to have all this stuff minus the hotel keys but I really have my eye on the neon sign.  Keeping my fingers crossed!