Recently a client of ours let us know that their WordPress website was no longer sending them notification emails when a form was submitted through the site using Gravity Forms.  This is a fairly common issue however it is not one that we see that often as most our clients are on Site5 and their hosting platform is great.  In this particular instance though, the client's email was powered by a third party and we believe that was what was causing their site emails to not send.  What the cause of this was is beyond the point of this post though.  We are just going to tell you how to fix it.
To get your WordPress site to send emails again download and install the Easy WP SMTP plugin
Next, you will need a Gmail account to get this working.  I would suggest creating a brand new account to be used exclusively for sending emails from your website.
Once your Gmail account is setup login to your WordPress site and go to "Settings>Easy WP SMTP".  Here you will want to fill in the page using the following credentials: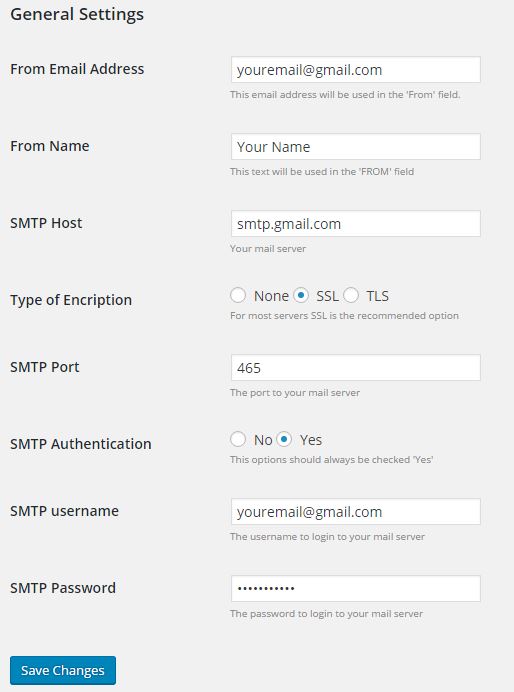 Of course, substitute "yo*******@gm***.com" with your actual Gmail email address and "Your Name" with the name you want displayed on your email.
The settings above are different than what Easy WP SMTP suggests however this is what support at Site5 suggested we use and it worked.  Before we had the SMTP port set to "587"  and the authentication was "TLS".  It worked for about a day then stopped.  Our host suggested we try SMTP Port 465 with SSL ticked and that worked.   The settings above work great for Site5 and may work with other hosts as well.  It is worth a shot, right!?