If you have a WordPress website that is running the MalCare Security plugin and you are hosting with Cloudways you may have run into an update issue. If you attempt to perform an automatic update to MalCare version 4.69 it will result in an update failure.
How to Fix MalCare Plugin Update on Cloudways
To fix this you will need to perform simple permission reset on your Cloudways app.
Login to Cloudways and navigate to your application
Go to "Application Settings"
Under the "General Tab" scroll down to "Reset File/Folders Permissions"
Click the Reset Arrow Icon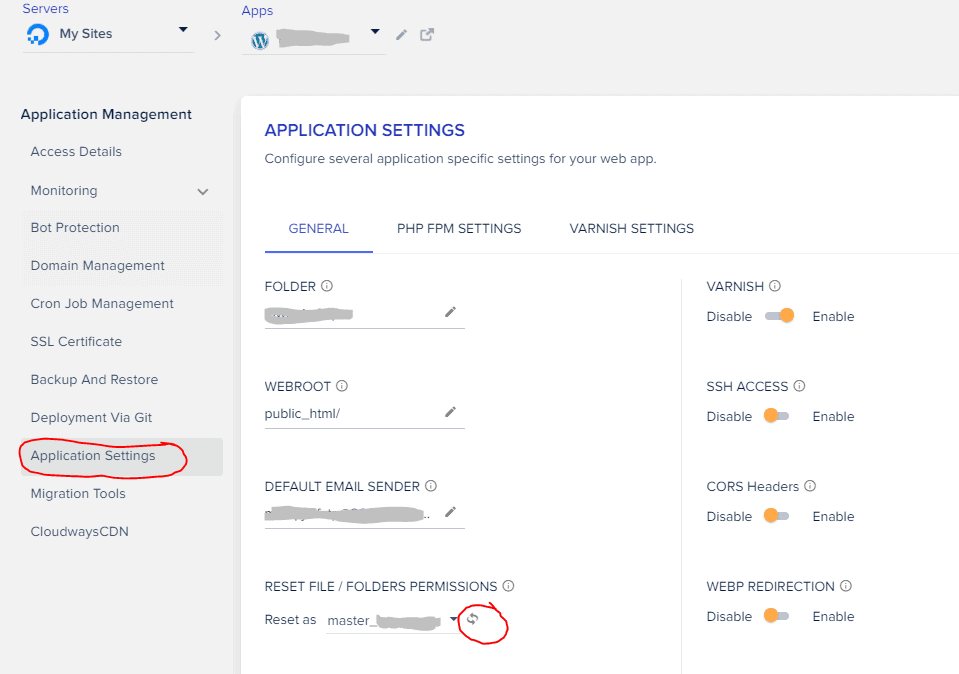 After performing the above steps give your application a minute to reload and then try to install the MalCare plugin again. It should work.