Google is good at alot of things but did you know you can use it for unit conversions? Here is how:
If you want to know how many MPH 50 KPH is simply type the following into Google:
50 kph to mph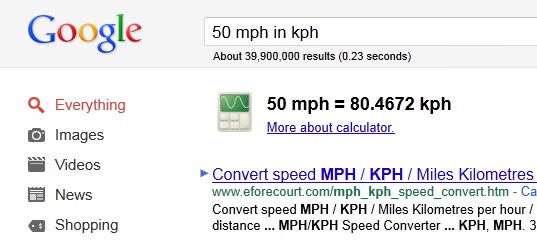 You can use this approach for many other conversions as well.
kilobyte in megabyte
km in mile
sec in ms
acre in square feet
inch in feet
ounces in gallon
… and so on and so on. See what ones you can come up with and don't forget to share this tip!